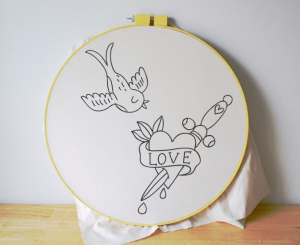 Hello again everyone, today I'd like to share a little free embroidery pattern featuring two tattoo images. Feel free to resize these and use your creativity to create something amazing. Also, feel free to share by following The Graffical Muse on Facebook and post on the wall or send me a message and I will post for everyone to see.
If you don't mind, take a look at my last post, I'm in need of a co-blogger, so take a look here and tell me what you think. 
I hope you like these and find them useful. As always, thanks for stopping by!
[AdSense-B]