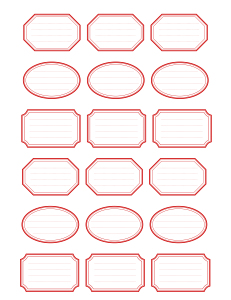 Free Printable Vintage Gum Labels
Hello everyone, today I bring you a sheet of printable gum labels. I left the background on the labels white so you can use manila card stock or paper for a more realistic look. These would be great for canning or "handmade" labels for your products.
Now, some more serious business, I am possibly looking for someone to post on the blog for me on days that I'm not feeling well. The only incentive I can offer is access to my files, a link to blog and shop, and free promotion. If anyone is interested, please like grafficalmuse.com on Facebook and send me a message. As always, thanks for stopping by and have a great day!